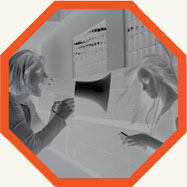 The aim of this presentation is to look at "Resilience", what resilience is, what essential skills are needed and how parents can help. Having resilience skills minimises the effect that negative, stressful situations can have on a young person. These skills allow a young person to face challenges, learn from them and apply these skills towards living a healthy life. The following topics are covered:
Brainstorm "What is resilience?"
Reasons why has it become harder for our children to bounce back after set-backs (e.g. overprotection, perfectionism, too many choices etc.)
How resilience works as a protective factor against anxiety and depression
skills that young people need to be resilient (e.g. positive thinking, dealing, emotional awareness, courage, planning ahead, connectness and reaching out etc.)
Tips for parents to be Resilience Coaches at home (e.g. realistic goal setting, don't overprotect, failure can lead to success etc.)
Resilience Scenarios and discussion
Question Time... more
The cyber bullying and safety workshop will review the dangers of the Internet, and offer solutions to help parents maintain cyber sanity. The following topics are covered:
Reason for running workshops
Cyber bullying
Consequences of online bullying
Warning signs for children being bullied online
Ways of handling a cyber bullying situation
Cyber safe practices
Ideas on how to avoid and stop cyber bullying
Law – publishing images and uploading – what are the consequences
Employers are now googling potential employees – researching YouTube/ Facebook/ High Schools
Question time... more
This workshop addresses the complex issues that young people and parents face in relation to drinking, drugs and parties. The following topics are covered:
Current views on young people, alcohol and other drugs
Risks associated with alcohol
Impact of alcohol on the developing brain
Statistics and facts
Responsibilities and legal requirements of parents in relation to hosting parties
Communication between adolescents and their parents with respect to drugs, alcohol and safe partying
What to do in an emergency situation at a party
Hosting and attending a house party – what to think about before/ during/ after
Guide for Parents (5 Point Plan for Parents)
What if scenarios
Parent/ teenager pledge for safety
Question time...more
Adolescents
This workshop focuses on the issues that young people face and how parents can deal with them. The following topics are covered:
The highlights and challenges of being a parent
Issues that young people face
Teenage smoking and drinking
Intimate relationships
Signs to look out for
Strategies and tools on how to deal and communicate with teenagers
Parent/ teenager pledge for safety
Question time
The cost for one session is $400
Motivational speakers
We can also arrange for a Motivational Speaker to talk about "Risky behavior and the consequences of it" and "Building resilience". Our motivational speakers range from $400 - $600 for one hour.
More information about our motivational speakers
Contact us for more details