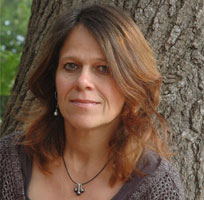 Gitta Johnston, Founder and Principal Trainer at Life Lessons, has over 20 years' extensive experience as a Social Worker and Counsellor
"With extensive experience working and engaging with young people as a social worker, I have a clear understanding of the many social issues that surround them – this includes substance use and abuse, peer and relationship issues and sexual health.  I am passionate about the education and welfare of young people and enjoy helping to give young people the empowerment to deal with the many challenges that they will face in today's society."
Gitta helps young people with the issues and challenges that they have to endure in today's society. Following her extensive career as a Social Worker and Counsellor and passion for the education and welfare of young people, Gitta founded Life Lessons Educational Programs in 2013.
During the last eight years, Gitta has designed, conducted and coordinated a vast number of educational programs for numerous organisations to help improve young people's health and wellbeing and provide students with the necessary life skills that they need to become a responsible and self-sufficient adult.
Gitta has a proven ability to provide leadership and direction
She has a high level of experience in organising large groups of youth for activities and discussions. Key topics include:
Having worked with AT RISK YOUTH for over 20 years, Gitta has experience with working in the following environments:
Welfare - drop in centres/ youth refuges

Health - psychiatric hospitals for young people

Education - running educational programs
Since 2014 Gitta has also been working with Taldumande Youth Services as a Youth Worker.
Gitta is an empathic person who is motivated, enthusiastic and very organised. She enjoys working with young people and is fulfilled by her ability to help so many young people through challenging times and achieve their dream goals.
Contact us for more details